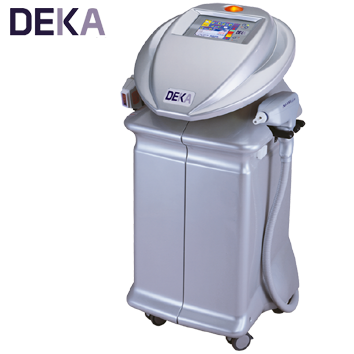 Developed for hair removal and non-ablative photorejuvenation, Photosilk Plus is a pulsed light source system that can be expanded at any time, since the use of the Er:YAG (2940nm) and Nd:YAG (1064nm) laser handpieces enables a targeted extension of the range of treatments in dermatology and aesthetic medicine.
Versatility, practicality and safety of use are the trump cards that DEKA has shuffled into the Photosilk Plus workstation, further boosted by the new technologies for the pulsed light and laser sources. The system can be equipped with extra handpieces and the patented technology (U-shape Pulsed Light), offering unique features of efficiency, adaptability and control of the operating parameters, with undeniable clinical advantages in everyday use for practitioners and patients alike.
Indicated for the treatment of pigmented and vascular lesions, for skin surgery, for ablative and non-ablative photorejuvenation and for hair removal.
The best from technologies