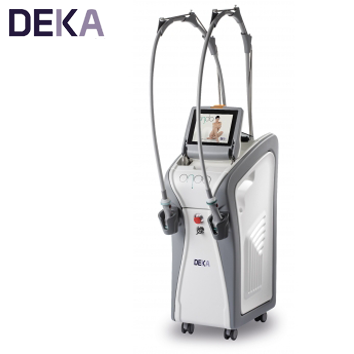 ONDA is the only system that uses Coolwaves™, special microwaves that selectively target fat cells to reduce localized fat deposits in a safe, effective and non-invasive way.
-Localized Fat
Coolwaves™ penetrate deeply disrupting the membranes of subcutaneous fat cells. The lysate is subsequently drained off stimulating physiological metabolic processes.
–Cellulite
Coolwaves™ effectively target the connective tissue between the adipose lobules in the more advanced stages of cellulite.
–Skin Tightening
Coolwaves™ induce an immediate shrinkage of the collagen fibers in the dermis and stimulate the production of new collagen, making tissue more compact and toned.
The best from technologies