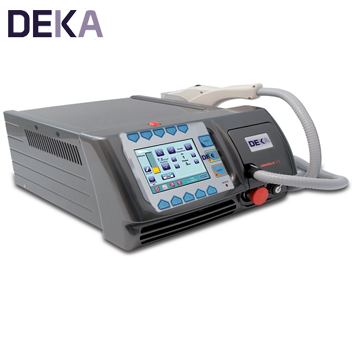 Minisilk FT the Right Pulse for Every Medical-Aesthetic Centre
High performance, safe technology and modest outlay make Minisilk FT the ideal instrument to meet patients'needs, from hair removal to skin photorejuvenation
Key of success :
– Higher intensities treatments without thermal damage thanks to fractionated pulse.
– 5 interchangeable filters with different spectrum of emission in 2 different spot sizes to adjust the emission based on the patient's needs.
– Adjustable levels for contact skin-cooling system integrated in the handpiece.
– Compact and light technology. The reduced size of Minisilk FT makes it easy to move around and the lighweight and compact handpiece guarantees effortless treatments.
– Incorporated power meter
The best from technologies